PROJECT ASHRAYA
Various cities across India, especially metropolises, face a difficult situation where many financially deprived kids living in slums don't have access to basic education and nutritious food. Such Children can't afford a basic quality education. Usually, they either don't go to school at all or they drop out of school because of financial pressure. Many such children are pushed into professional begging, rag-picking, and nefarious criminal activities. By the means of our Shelter school, we are aiming to alleviate these issues for the children.
In developing countries, women are treated differently from their male counterparts. These discriminations deprive them of education, employment, awareness and financial independence. Especially women from slums do not have either employment opportunities or essential skills to earn a livelihood to support their families. Even though their financial situation is tough, they are helpless. The lack of skills is what leads to primarily more part time employment over full time employment. In the present context the best that they get is a low waged part time employment.
Our project serves the populous slum neighborhood of Noida especially Sarfabad with a total population of 11,078 which comprises 5000 women and 2000 children from our targeted beneficiaries.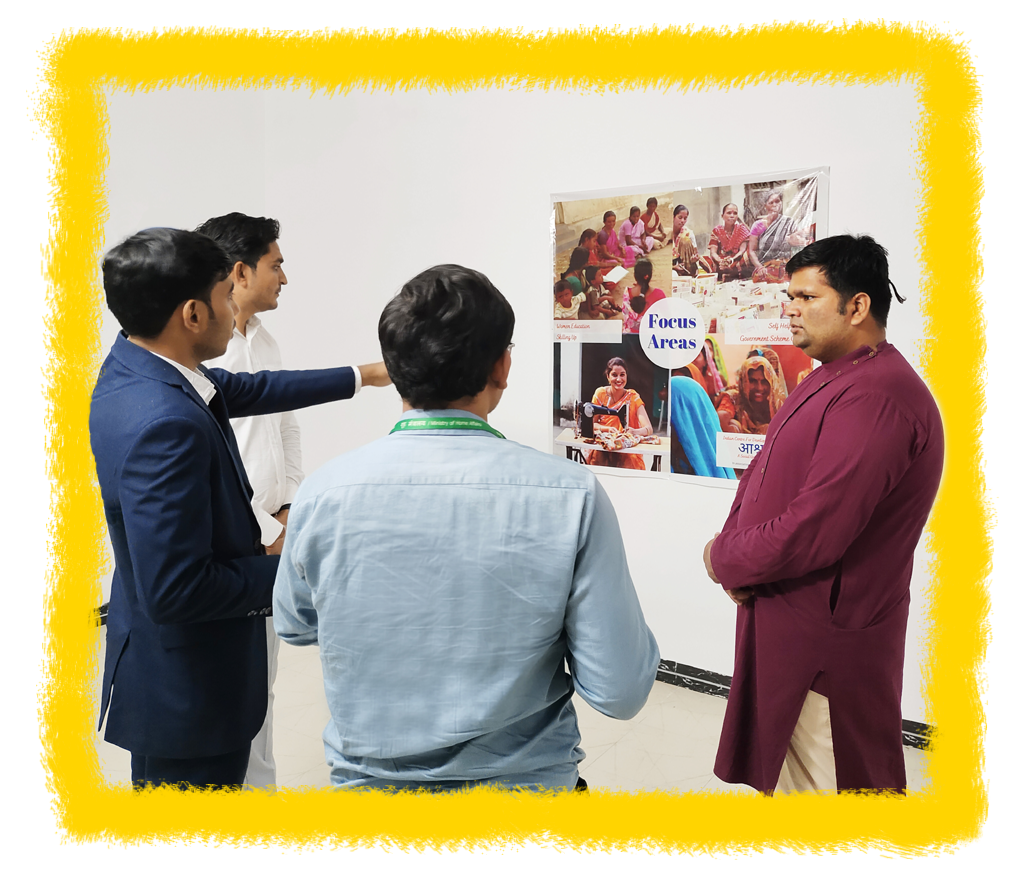 Goals and Objectives
ICFDR aims to eradicate illiteracy and incompetence for children in the slums and other economically challenged backgrounds. Also, it aims at fighting lack of skills and unemployment for women having poor economic situation.
Thus, We have come up with the project 'Ashraya', focused on Child protection, Child education, and Women Empowerment.
This project aims to give education and nutrition to the children. Basic Arithmetic and "reading-writing" Hindi and English is given to the beginners. They are also trained in basic sanitation and cleanliness. When the students get proficient in these, they are further encouraged and helped to get admission in the primary schools. For these students, scholarships are provided which help them continue their education. Many of the children ho need help with homework and further guidance are also provided the same. Sunday's and holidays are specially meant to enhance the cultural aspects and to celebrate festivals joyfully. Dance and Art classes along with Theatrics and Music gives them the overall development. Vocational training is provided for teenagers, primarily computer skills and accounting as well as stitching and related activities.